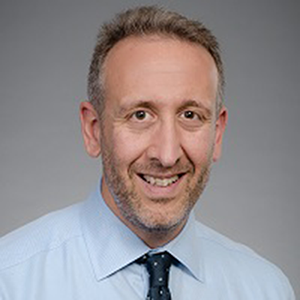 Professor, Medicine - Allergy and Infectious Dis.
Clinical Professor, Medicine
Adjunct Professor, Epidemiology


Assistant Member, Vaccine and Infectious Disease, Public Health Sciences, and Clinical Research Divisions, and Director, Uganda Program in Cancer and Infectious Diseases, Fred Hutchinson Cancer Research Center
Medical Director, Infection Control at Seattle Cancer Care Alliance
Education
MD
Medicine (MD), Cornell University, 1997
MPH
Epidemiology, University of Washington, 2002
Contact Info
Fred Hutchinson Cancer Research Center
Box 358080
Program in Global Oncology
1100 Fairview Ave N, M1-B140
Seattle, WA 98109
Tel: 206-667-4600
ccasper@uw.edu
Corey Casper is a Full Member in the Vaccine and Infectious Disease, Clinical Research, and Public Health Science Divisions at the Fred Hutchinson Cancer Research Center and Professor of Medicine, Epidemiology and Global Health at the University of Washington (UW). He is the Co-Director of the UW / Fred Hutch Center for AIDS Research.

Dr. Casper's research focuses on viral-associated cancers and viral infections in the immunocompromised host. He conducts clinical research in both Seattle and in Uganda investigating the acquisition, natural history, pathogenesis, and treatment of tumor viruses including Epstein Barr Virus, Human Herpesvirus 8, Hepatitis B, and human papillomavirus. To pursue this work, he founded and led for a decade the first Global Oncology Program at a NCI-Designated Comprehensive Cancer Center.

Dr. Casper Chairs the Kaposi Sarcoma Working Group of the AIDS Malignancy Consortium, advises the National Cancer Advisory Board Subcommittee on Global Health, and writes guidelines for the Centers for Disease Control and Prevention, U.S. Preventive Services Task Force and the National Comprehensive Cancer Network.

In Seattle, Dr. Casper treats patients with infections as a consequence of cancer care and HIV at the Seattle Cancer Care Alliance and UW.


Research Interests
Epidemiology; natural history; treatment of infections with human herpes virus 8 (also known as HHV-8, Kaposi's sarcoma-associated herpes virus or KSHV)
In The News
Hutch opens cancer research center - 9,000 miles away
Seattle Times, 05/26/2015
What If Americans Ate Like South Africans And Vice Versa?
NPR, 05/16/2015
Ugandan doctor helping reshape cancer care there
The Seattle Times, 12/16/2012