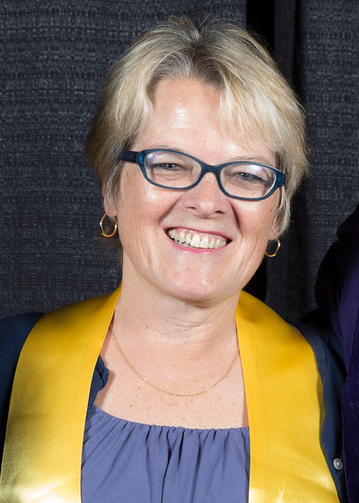 Assistant Dean, School of Public Health
Research Professor, Family Medicine
Research Professor, Epidemiology
Research Professor, Global Health


Assistant Dean for Graduate Education, School of Public Health

Senior Faculty Investigator, Collaborative Health Studies Coordinating Center (CHSCC), Department of Biostatistics

Core Faculty, Multidisciplinary International Research Training (MIRT)Program, Department of Epidemiology
Education
PhD
Epidemiology, University of Washington, 1999
MA
Zoology, Southern Illinois University, 1981
BS
Biology, Loyola University (Chicago), 1975
Contact Info
Box 354922
Collaborative Health Studies Coordinating Center
6200 NE 74th Street, Suite 310
Bldg. 29, Box 354922
Seattle, WA 98115
Tel: 206-897-1903

University of Washington
Office F-358A, Health Sciences Building
Box 357230
Seattle, WA 98195
Tel: 206-616-9394
fitzpal@uw.edu
Projects
The Cardiovascular Health Study (CHS) Coordinating Center (N01 HC85079) funded by the National Heart, Lung and Blood Institute (NHLBI). Role: Co-Investigator, prior Program Director. The Coordinating Center has organized the CHS Field Centers in this prospective study that is investigating risk factors for coronary heart disease and stroke in the elderly (ages 65-84).

Research Interests
Studies of aging and chronic diseases; cardiovascular disease and its risk factors; physical and cognitive functioning in the elderly; dementia including Alzheimer's disease and vascular dementia; chronic disease in developing countries
Publications
Fitzpatrick AL, Kuller LH, Lopez OL, Diehr P, O'Meara ES, Longstreth WT, Luchsinger J. Mid- and late-life obesity: risk of dementia in the Cardiovascular Health Cognition Study. Arch Neurology 2009; 66:336-342.
In The News
UW SPH Leaders Call for Prison Divestment
UW School of Public Health News, 07/18/2016
Multi-Ethnic Study of Atherosclerosis investigates causes of dementia
The Daily, 11/03/2015
Washington Study Finds Links between Race/Ethnicity, Cultural Factors, and Cognition
ASPPH Friday Letter, 10/08/2015