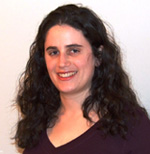 Affiliate Associate Professor, Epidemiology

Associate Investigator, Kaiser Permanente Washington Health Research Institute

Education
PhD
Epidemiology, University of Washington, 2007
MBHL
Bioethics and Health Law, University of Otago, 2002
Contact Info
Kaiser Permanente Washington
1730 Minor Avenue, Suite 1600
Seattle, WA 98101
Tel: 206-287-2556
chubak.j@ghc.org
I am an epidemiologist with broad interests across the cancer care continuum. As an Associate Scientific Investigator at Group Health Research Institute (GHRI), I lead and participate in studies of cancer screening and outcomes. I have experience working in large research networks and with automated data, chart review, and patient-reported outcomes.
Projects
Cancer Research Network (CRN); Commonly Used Medications and Risk of Colorectal Cancer Recurrence (RECORD); Studying Colorectal Cancer: Effectiveness of Screening Strategies (SuCCESS); Developing trials of animal-assisted activities for youth with cancer (PORPOISE).
Links
For more information on Dr. Chubak - go her homepage at the Group Health Research Institute
Research Interests
Her primary areas of research interest are in epidemiologic methods, translational research (dissemination and diffusion), cancer prevention and control, and pharmacoepidemiology.
Publications
Chubak J, Aiello Bowles EJ, Tuzzio L, Ludman E, Rutter CM, Reid RJ, Wagner E. Perspectives of cancer survivors on the role of different healthcare providers in an integrated delivery system. Journal of Cancer Survivorship: Research and Practice. 2013 Dec 19. [Epub ahead of print]

Chubak J, Bogart A, Fuller S, Laing SS, Green BB. Uptake and positive predictive value of fecal occult blood tests: a randomized controlled trial. Prev Med. 2013 Sep 9. pii: S0091-7435(13)00324-1. doi: 10.1016/j.ypmed.2013.08.032. [Epub ahead of print].

Chubak J, Boudreau DM, Wirtz HS, McKnight B, Weiss NS. Threats to the validity of non-randomized studies of post-diagnosis exposures on cancer recurrence and survival. Journal of the National Cancer Institute. 2013 Aug 12. [Epub ahead of print].

Chubak J, Yu O, Pocobelli G, Lamerato L, Webster J, Prout MN, Ulcickas Yood M, Barlow WE, Buist DSM. Algorithms to identify second breast cancer events using administrative data. Journal of the National Cancer Institute. 2012 Jun;104(12):931-40.

Chubak J, Pocobelli G, Weiss NS. Tradeoffs between accuracy measures for electronic healthcare data algorithms for epidemiologic and health services research. Journal of Clinical Epidemiology. 2012 Mar;65(3):343-349.
In The News
Pet Therapy Project Serves as Crowdfunding Guinea Pig
Group Health Research News, 08/29/2013
Colon Cancer Screening Doubles Using e-Health Records
Annals of Internal Medicine, 03/05/2013