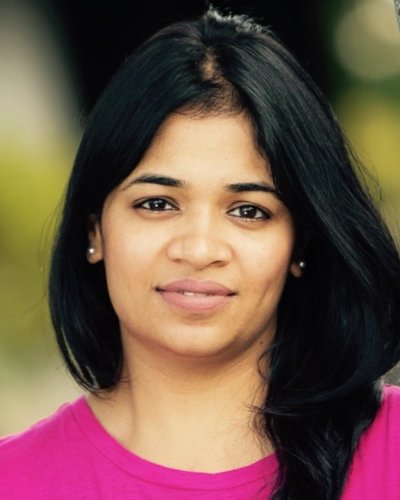 Acting Assistant Professor, Epidemiology

Education
PhD
Human Nutrition, Johns Hopkins University, 2011
MSc
Foods and Nutrition, Delhi University (India), 2003
BSc
Foods and Nutrition, Delhi University (India), 2001
Dr. Aggarwal is a Nutrition Epidemiologist with expertise in nutrition and biostatistics. Her academic background is in International Health and Nutrition. Her research deals with in-depth understanding of the psychosocial and environmental-level barriers in relation to nutrition-problems in the developed and the developing world. She brings expertise and experience in developing NIH grant proposals, managing nutrition projects at the national and international level, and statistical analyses of cross-sectional and longitudinal studies.
Research Interests
Dr. Aggarwal's current research focuses on interplay among food-related attitudes and cultural-based beliefs, nutrition economics, and the use of built environment in explaining diet and health disparities in the US. She is also interested in examining these interactions in the context of the dual burden of malnutrition in developing countries.
Teaching Interests
Dr. Aggarwal is a Co-instructor for Nutr 529B course: Nutrition Research Design. Also, she actively serves as a guest speaker for Nutrition courses, and mentor Masters Students for their thesis projects.
Publications
For complete list of publications, please follow these links:
Google Scholar
Pubmed


In The News
9 healthy foods that cost less than $1 per serving
TIME, 03/17/2017
Vulnerable groups can achieve quality diets despite income
ASPPH, 08/10/2016
New Faculty - Spring/Summer 2016
UW School of Public Health News, 07/22/2016